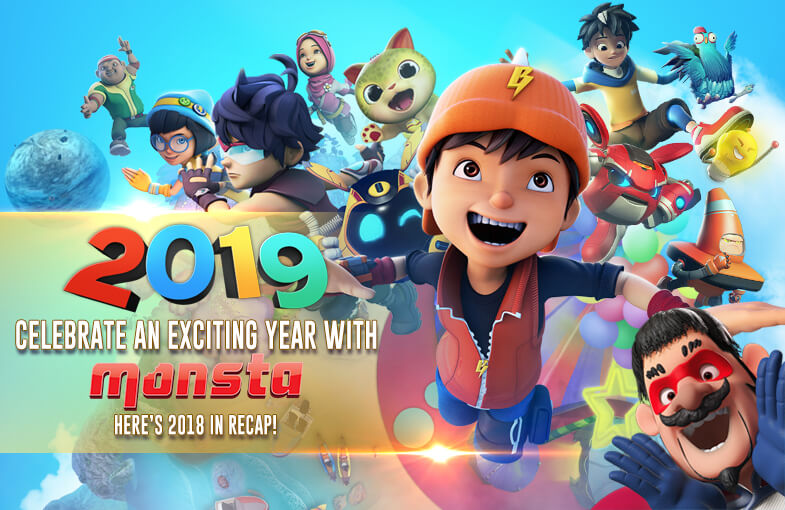 Monsta: Year 2018 in review
Hana Z.A., 2 years ago
0
7 min

read
22103
Wow, 2018 sure went by fast! We can hardly believe it ourselves. Before the year ends, here's a look-back on how 2018 has been for Monsta.
BoBoiBoy Galaxy has successfully completed its Season 1 run. After a time-consuming 20 months in production, the series' 24 episodes are over just like that! Surreal!
Check out the video below if you want to know some interesting facts behind your favourite Galaxy-adventuring superhero from earth!
▲ DID YOU KNOW? – BoBoiBoy Galaxy S1 – Interesting Facts ⚡
Overall, we are proud with what we've managed to achieve with the series this season. It has been an amazing journey and we look forward to bringing you more exciting adventures in BoBoiBoy Galaxy Season 2.
What was your favourite BoBoiBoy Galaxy episode or scene so far? Tell us by leaving a comment below!
2018 has also been a great year filled with cool collectables and merchandise! So far, the first season of BoBoiBoy Galaxy can be purchased in comic book form; fantastically rendered by our wonderful comic artists at Monsta. There are 7 hardback volumes in total for you collectors out there so don't miss out!
[As a matter of fact, Popular Bookstore is currently offering a 20% rebate in conjunction with the school holidays so if you still have yet to add them to our collection (GASP!), now's your chance to grab them all for a steal before they run out!]
Fans of Lawak Kampus got an unexpected treat this year with a surprise collaboration between Monsta and Kadokawa Gempak Starz in the form of the exciting, 'BoBoiBoy Galaxy X Lawak Kampus: SUPERIOR' crossover comic book. Never in our wildest dreams did we even think we would get to see BoBoiBoy drawn in comic artist Keith's famous art style!

▲ BoBoiBoy Galaxy X Lawak Kampus: SUPERIOR teaser video
Monsta also collaborated with Takara Tomy and TOMICA to create a cool vehicle toy line based on the space vehicles in BoBoiBoy Galaxy. So now you too can own the miniature version of BoBoiBoy's super sleek ride! Read our article on the toy line here: [Siri Mainan Terbaharu TOMICA BoBoiBoy Galaxy Kini Di Pasaran!]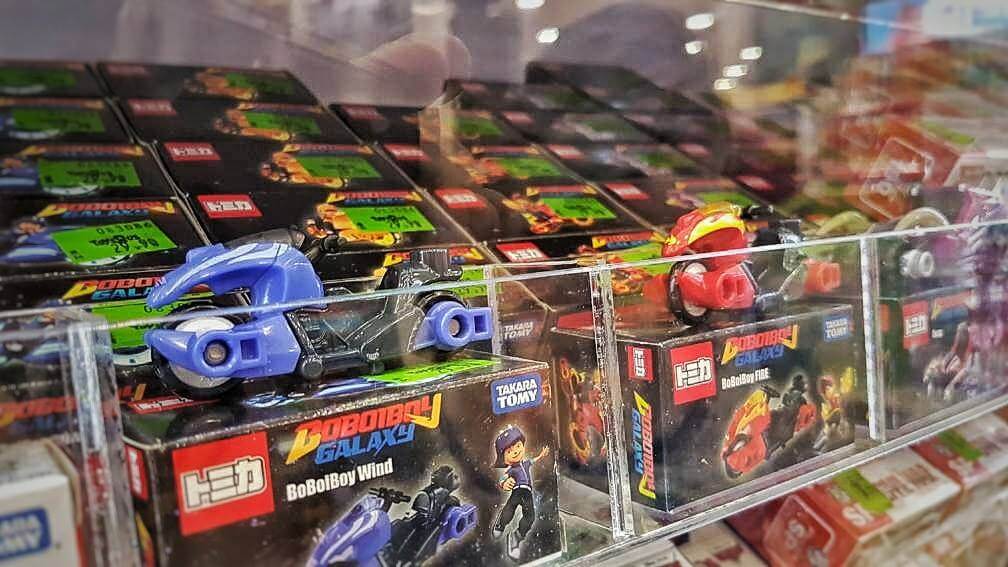 With the release of its own line of trading cards: BoBoiBoy Galaxy Card, Monsta has been positioning itself as a lifestyle brand this year!
Young fans of BoBoiBoy Galaxy can sharpen their arithmetic skills through BoBoiBoy Galaxy Card's fun and engaging gameplay. They are also great as collectables for older fans as every series of cards can combine together to make giant posters – each with a unique design! Monsta has also hosted several Galaxy Card Tournaments at selected venues in Malaysia throughout the year, letting players battle it out while meeting new, like-minded friends! Get your hands on BoBoiBoy Galaxy Card at 7-Eleven outlets, Petronas Mesra, Shell Select, myNews.com, POPULAR Bookstores, and on our online platforms: Lazada, Shopee, 11Street and Monsta Store!
▲ BoBoiBoy Galaxy Card is now available on more than 8 physical and online stores nationwide!
Not to limit ourselves within the country, BoBoiBoy Galaxy ventured out of Malaysia too!
Our fans from Indonesia were very lucky indeed. They got to enjoy KFC's Chaki Kids Meal campaign featuring the beloved characters from BoBoiBoy Galaxy. Customers were able to receive one BoBoiBoy Galaxy toy for FREE with each purchase of the meal. There were 5 toys to collect! So awesome!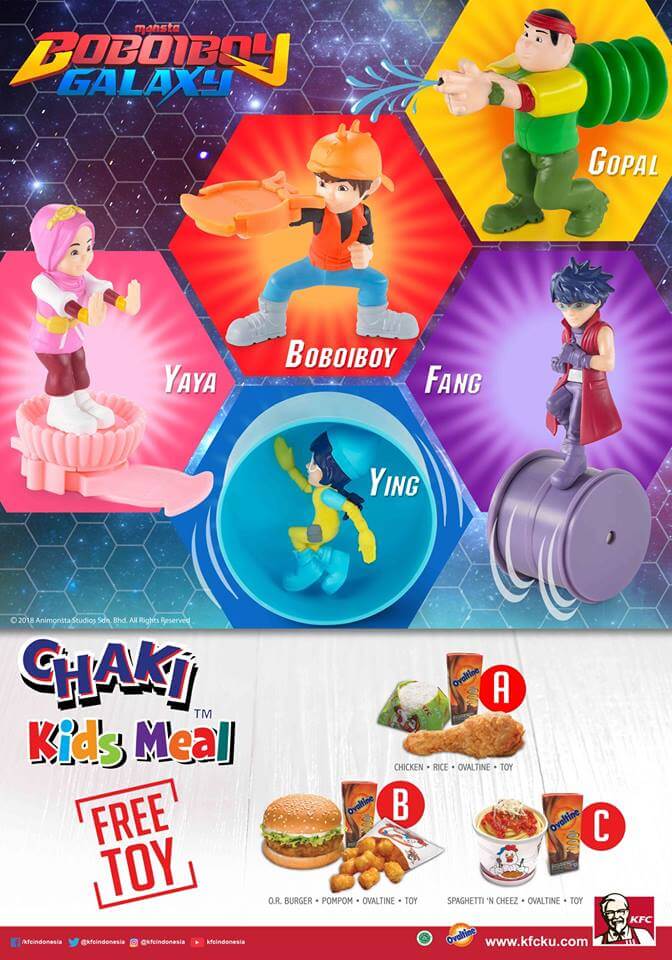 On top of that, in collaboration with MAPS (Movie Animation Park Studios), Monsta has recently launched a brand new ride at the Perak-based theme park: the Cattus Coaster, where you can help Cattus find a new home while escaping dangerous monsters! Or, you can hop onto our well-loved BoBoiBoy 4D Ride and team-up with BoBoiBoy to fight evil aliens. You can also train to become superheroes and protectors of the galaxy by joining the Hero Academy. Read all about Cattus Coaster here: [Check Out The Thrilling New Cattus Coaster ride at MAPS, Perak!]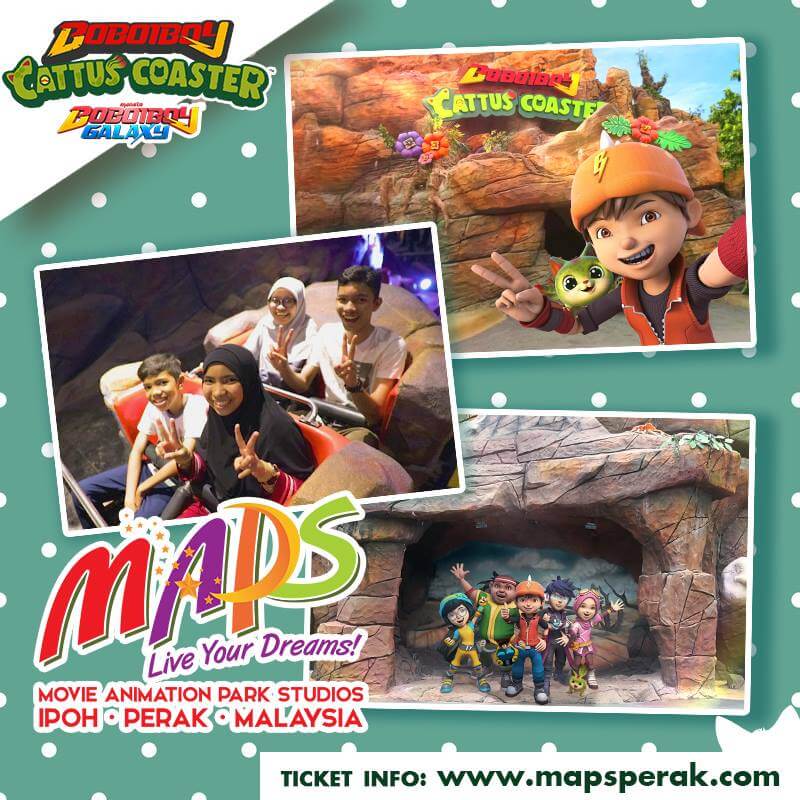 You guys have also shown us unwavering support and encouragement (and many, many amusing reactions) via our social media platforms this year and we are so grateful!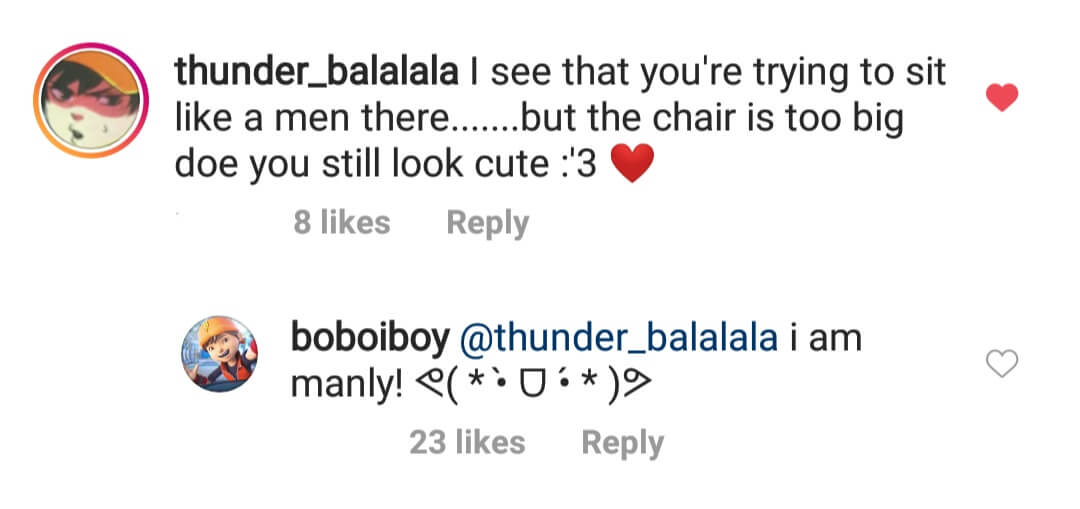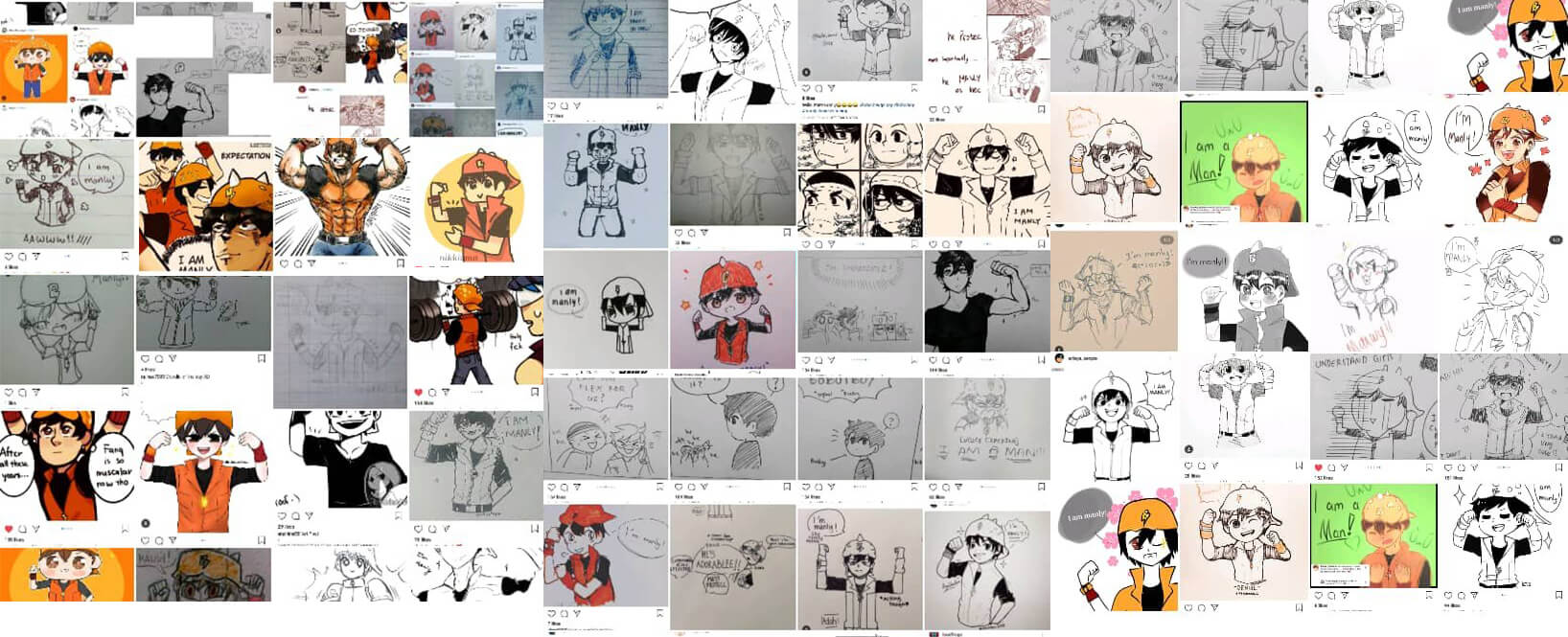 And who can forget that moment when BoBoiBoy Thunderstorm/Halilintar ▶blushed◀ and a ton of fanarts came out?

Or the unforgettable Cyclone/Taufan and Thunderstorm/Halilintar colour swap.

We are really happy and humbled that you are all so invested in BoBoiBoy!
Monsta YouTube Channel has almost reached its 3 million subscribers milestone. Just a tiny bit more to go! (So come on! Rally all your family and friends and get them to subscribe to us!) Meanwhile, the official BoBoiBoy Instagram account (@boboiboy) received many new followers this year and reached 100K and counting. BoBoiBoy has an official twitter too (@boboiboy) and it's nearing 33K followers. Come and join us!
Monsta also launched its new, 'Fly With Yaya' short series near the end of 2018 featuring BoBoiBoy Galaxy's Yaya as she travels across the globe, visiting many interesting places and learning about new cultures. Not to forget, Yaya opened her Instagram account (@flywithyaya) this year as well and she's already going steady at 7K followers! Don't forget to hit that follow button if you haven't!
▲ Fly With Yaya EP2: Japanese Tea Ceremony
This year, Monsta also started what is dubbed as the 'BoBoiBoy School Squad' initiative which aims to teach school children good values in order to mould them into outstanding members of society! Check out one of the squad's school visits below!
▲ BoBoiBoy School Squad visited S. K. Putrajaya Presint 16 (1)!
And for the first time EVER, Monsta has made BoBoiBoy The Movie available on YouTube in full HD for FREE! It's complete with English, Mandarin, and Japanese subtitles so everyone around the world can enjoy it. We hope our fans can relieve the nostalgic feelings of watching this well-loved classic at the theatres. So check it out below:
▲ BoBoiBoy The Movie on Monsta YouTube Channel in full HD!
---
So what adventures lie in store for Monsta in 2019?
Well, we will be focusing our efforts on completing our second feature film, BoBoiBoy Movie 2 (#BBBM2) which will be coming to theatres in 2019! Catch the new costume designs in the poster reveal teaser video below and let us know what you think!
▲ BoBoiBoy Movie 2 poster reveal video
Yaya will be continuing her exciting trip around the world in the Fly With Yaya series next year too. Where do you think she'll fly to next? Give us your suggestions!

Thank you for always rooting for us!
We hope to build up materials for Season 2 of BoBoiBoy Galaxy as well!
Not to mention, 2019 will mark the 10th anniversary for Monsta. Already a decade of fun and boundless imagination? Wow! It's gonna be a fortuitous year, we hope!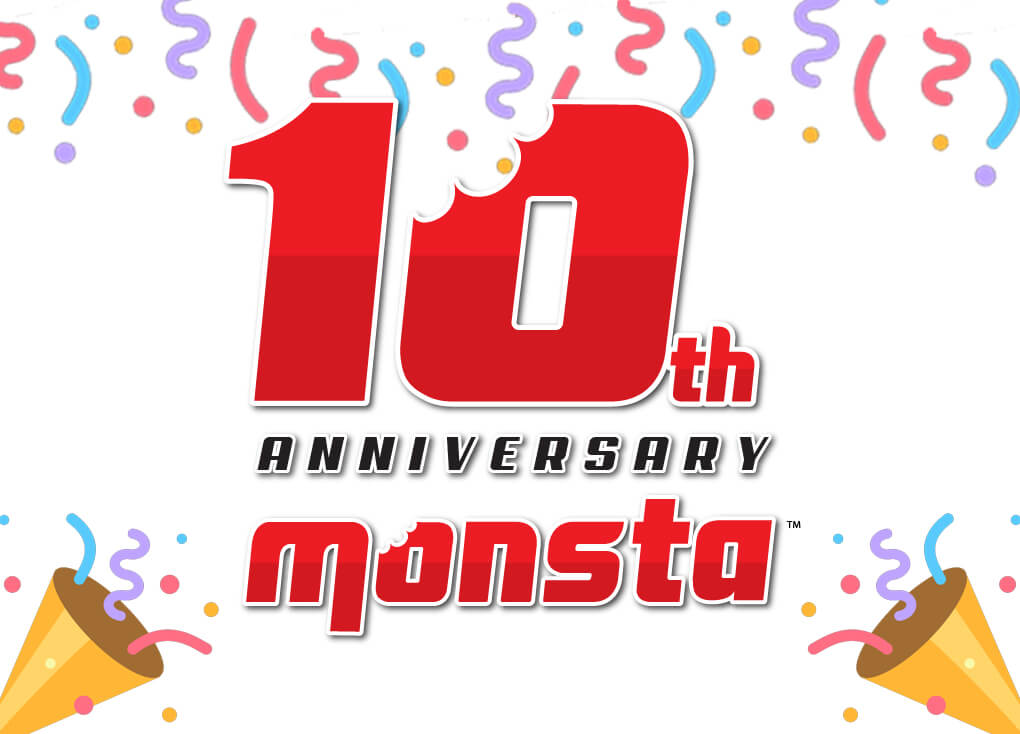 ▲ Monsta's 10 years anniversary logo!
We dearly wish to see all of you again next year! We have received such warm support from you, our fans, and will continue to work hard to bring even better content for you! With many projects coming up, we hope it will be an exciting time. Please look forward to an awesome 2019!
Related posts