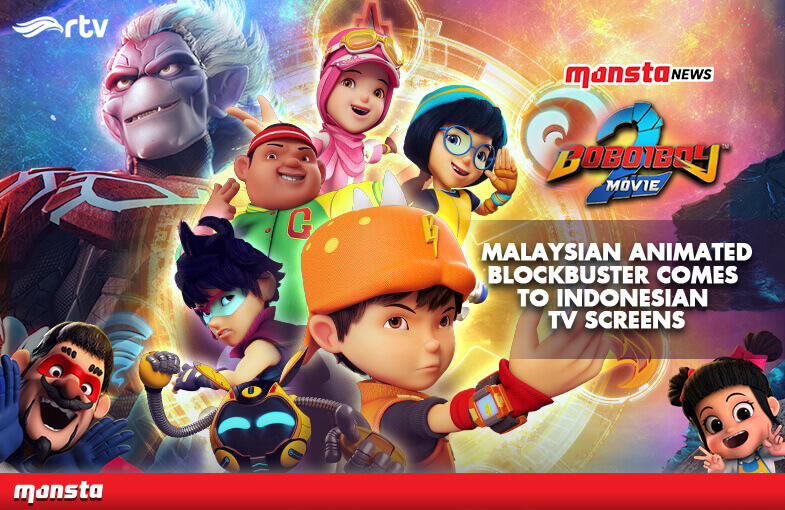 Malaysian Animated Blockbuster BoBoiBoy Movie 2 Comes to Indonesian TV Screens
Hana Z.A., 5 months ago
3 min

read
265
KUALA LUMPUR, 28 JULY 2020 – Rajawali Televisi (RTV), working together with Malaysian animation studio Monsta (Animonsta Studios Sdn Bhd), have announced that it will be bringing the Malaysian animated blockbuster BoBoiBoy Movie 2 to Indonesian television screens, just in time for the Eid al-Adha holidays. Fans have been eagerly anticipating the movie's TV release after the record-breaking blockbuster's phenomenal success in cinemas last year, having collected a whopping RM30 million (Rp100 billion) during its cinema run.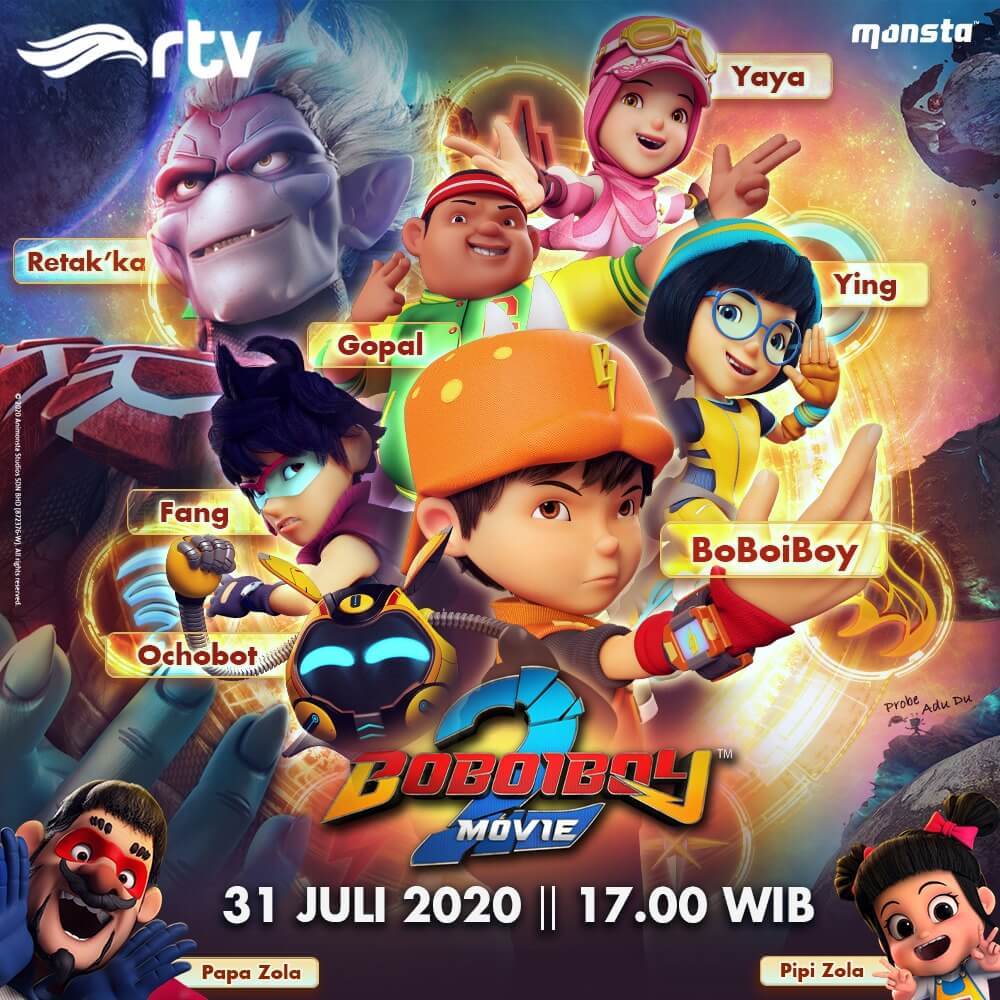 Artine Utomo, the CEO of RTV is proud of the network for bringing BoBoiBoy Movie 2 to Indonesian TV screens.
RTV will air BoBoiBoy Movie 2 on 31 July 2020 at 17:00 WIB, with a special bonus for the fans: an additional 7 minutes of extended scenes not previously seen in cinemas, for a total running time of 117 minutes compared to the original 110-minute cinematic version. Fans who missed watching BoBoiBoy Movie 2 in cinemas will finally get the chance to watch it on television, while those who have watched it can relive the excitement, complete with subtitles in Indonesian language.
Monsta and RTV have been building up tremendous hype for the movie by uploading teasers and trailers on their online platforms using the hashtag #BoBoiBoyKeren. In addition, Monsta has released a new set of BoBoiBoy Movie 2 WhatsApp stickers in Indonesian language to celebrate the movie's on-screen release in Indonesia. Fans are also encouraged to tune in to the movie at 17:00 WIB on RTV, where Monsta and RTV will be holding contests for the chance to win exciting official BoBoiBoy merchandise.
BoBoiBoy Movie 2 follows the titular character BoBoiBoy, a young Elemental superhero and his friends as they try to defeat the evil villain Retak'ka who is determined to claim BoBoiBoy's powers for himself in his quest to conquer the galaxy. With its exciting blend of action comedy and beautiful visuals, BoBoiBoy Movie 2 captured the hearts of 2.5 million viewers to place itself as one of the highest-grossing animated films in Malaysian history.
Monsta hopes that with the release of BoBoiBoy Movie 2 on RTV, even more viewers from Indonesia will finally get to experience the definitive version of BoBoiBoy Movie 2's unique and family-friendly take on the superhero genre.
BoBoiBoy and friends visit Indonesia
In light of of BoBoiBoy Movie 2's debut on Indonesian television screens, Monsta also released a comic-style short story on its official Facebook, Instagram, and Twitter accounts featuring BoBoiBoy and friends traveling around Indonesia and exploring unique Indonesian cuisines and culture. Check them out below.
Related posts