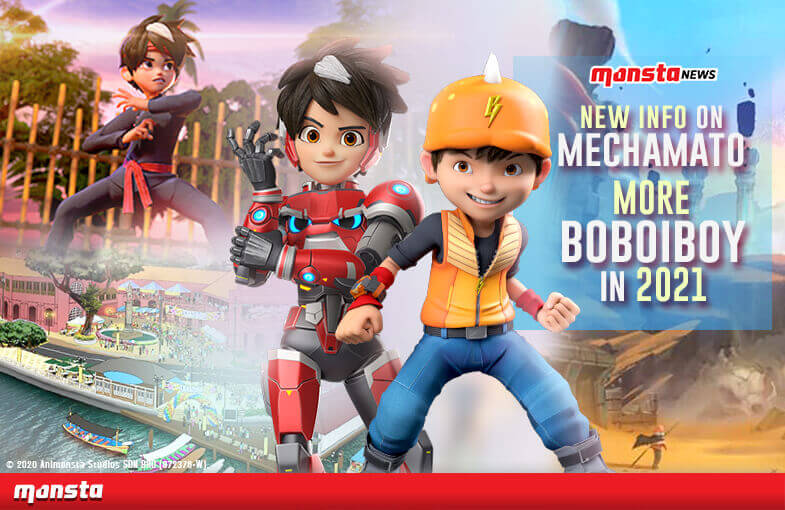 Monsta Surprises Fans With New Mechamato Info, More BoBoiBoy Next Year
Hana Z.A., 3 months ago
3 min

read
123
Cyberjaya, 14 September 2020 – At the recently held Kre8tif! 2020 Virtual Conference, Monsta CEO Nizam Razak surprised fans during his talk titled, 'Fly With Monsta', where he shared some interesting insights into the company's future plans and revealed exciting new details about their next big film, 'Mechamato Movie'.
The film will follow the adventures of a young boy named Amato who inadvertently becomes the master of MechaBot, a Power Sphera with the power to mechanize any object. Amato and MechaBot will have to learn to work together and combine into the titular armoured hero, Mechamato in order to defend their town from an evil villain.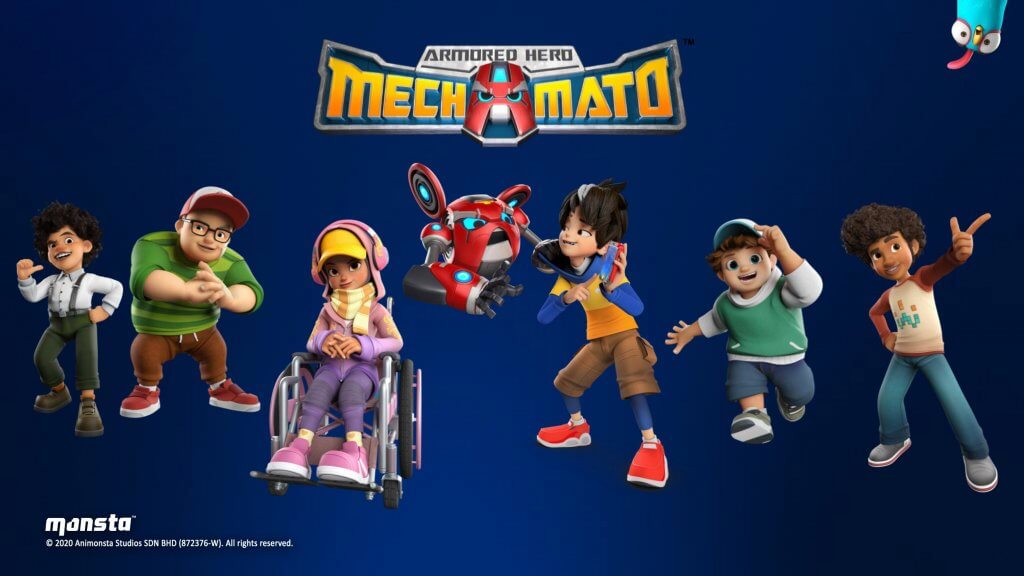 Set in Kota Hilir, a fictional town inspired by Bandaraya Melaka, 'Mechamato Movie' will showcase unique Malaysian culture such as Silat, Peranakan heritage, and local delicacies, while also incorporating futuristic elements such as robots and spaceships. During the talk, Nizam shared new images showing the series' protagonist Amato with his diverse group of companions—MechaBot, Pian, Mara, Deep, and side characters, Bula and Bili.
'Mechamato Movie' was originally planned for a 2020 release but the COVID-19 pandemic had a large impact on its production schedule, forcing the studio to delay the movie's release to 2021. Production for 'Mechamato Movie' has since resumed and Monsta also successfully secured a linear pay TV deal with an as-yet-unannounced network provider to air their upcoming Mechamato series in the Asia Pacific region, which includes Japan, South Korea, Australia and New Zealand.
Production delays have pushed the release date for their other big project, 'BoBoiBoy Movie 3' forward to 2022 in order to make way for 'Mechamato Movie'. The studio's initial plan was to release 'BoBoiBoy Movie 3' next year in conjunction with the franchise's 10-year anniversary. Nizam assures fans that Monsta will still be celebrating the anniversary in the form of a 1-hour 'BoBoiBoy Galaxy Special' in 2021.
BoBoiBoy fans are in for another treat—Monsta is producing a new mini-series titled, 'Destinasi Terbaik' (Awesome Destinations), created in the hopes of boosting domestic tourism following the effects of the COVID-19 pandemic on Malaysia's tourism industry. 'Destinasi Terbaik' will merge 3D-animation with real-life footage to bring BoBoiBoy and friends to life as they enjoy fun activities, fantastic sights, and delicious food while exploring real-life local destinations.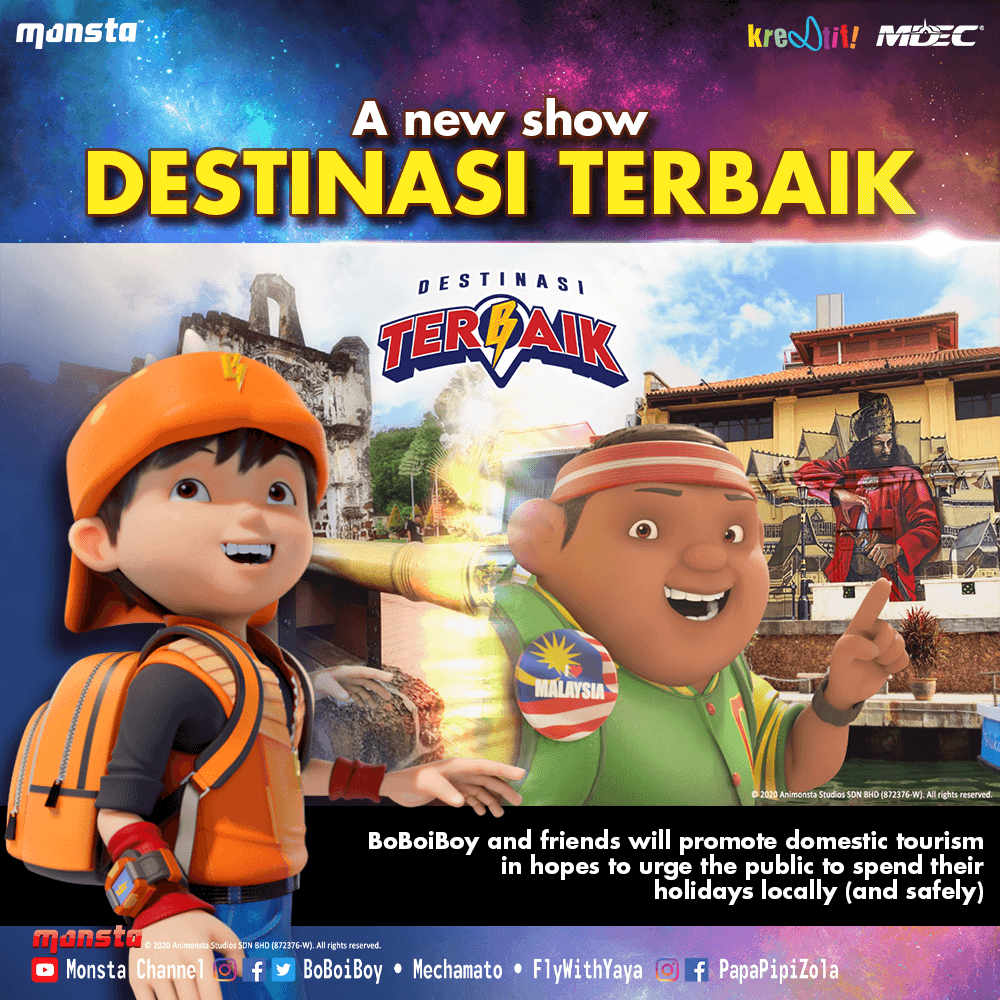 Last but not least, Monsta's 2019 film 'BoBoiBoy Movie 2' is still going strong. One year after its theatrical release, the movie was made available on Astro First, Astro Ceria, Netflix, and Indonesia's RTV network. Moreover, plans are underway for the movie to be released in theaters in Turkey, China, and the United States. Stay tuned for more exciting news from Monsta in the coming months.
---
Related Links:
Related posts