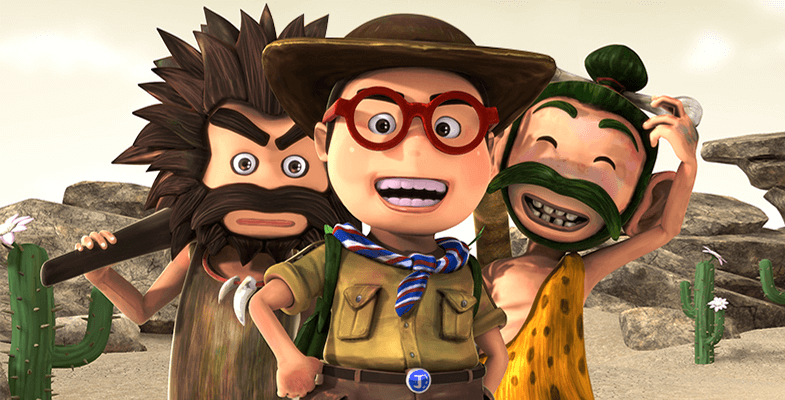 Monsta Channel's 'OKO LELE' animation is popular on YouTube
Hana Z.A., 3 years ago
0
1 min

read
3279
Monsta has been hosting 'OKO LELE', a series of short, dialogue-less, 3D animation made by our very own local talents at Metal Brain Studio on Monsta's YouTube Channel platform. Ever since the animation's debut, it has gained over 5'000,000 views on the online channel, a promising number that showcases OKO LELE's steadily growing fanbase.
Do check the series out HERE!
The animation tells the story of Jamie, a modern-day boy scout who is accidentally teleported back in time to the stone age via a mysterious portal during his jungle hiking trip. There, he encounters two cavemen named Oko & Lele. Due to the language barrier, the entire group is forced to communicate through body language and hand gestures, resulting in a number of humorous situations.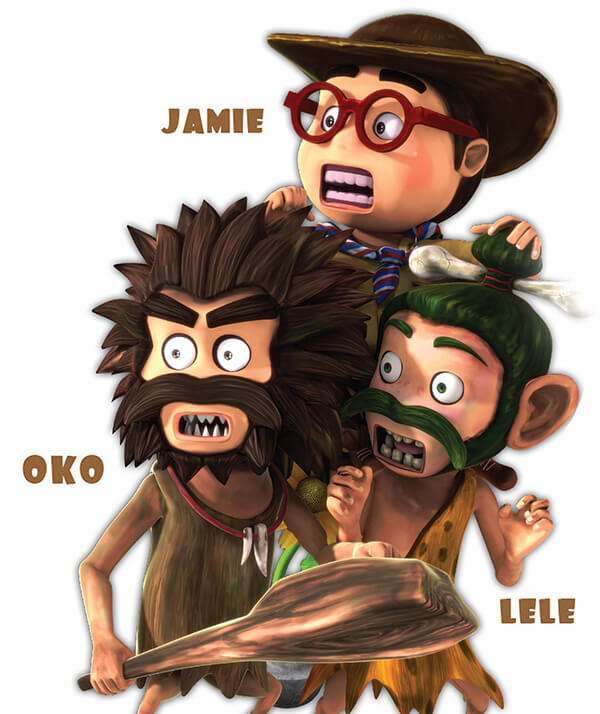 'OKO LELE' started to take shape in 2013 when the folks at Metal Brain Studios were able to secure an IPCC grant from MDeC (Malaysia Digital Economy Corporation). The studio has completed 20 episodes, and so far, 10 episodes of the animated series have been made available to the public on Monsta YouTube Channel. The studio hopes to produce even more content in the future. The animation boasts a view count of over 100,000 views within a week per episode's release, with its highest record being 60,000 in total views. It is also being shown in Europe and Russia.
Related posts